Early Career Experience
My formative career as an environmental geologist required that I look beneath the surface, both literally and figuratively, to find the answers my clients needed. Piecing together the historic records of industrial and commercial properties led to well-conceived field explorations and insightful analyses of scientific findings. In documenting environmental issues and engineering practical solutions for each site, I developed an investigative approach to writing and continue to deliver written perspectives that are informed and persuasive.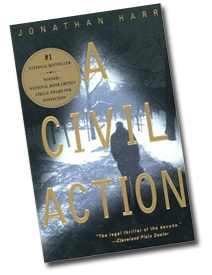 Received the
Mente et Malleo
Award from Skidmore College for collaboratively researching and reporting on the contamination of drinking water wells in Woburn, Massachusetts. Acting on behalf of the Environmental Protection Agency, the
Harvard School of Public Health
report, entitled, "Using the Risk Assessment Method to Estimate the Benefits of Hazardous Waste Cleanup," includes an overview of area hydrology, the extent of organic chemical contamination and the likely risks posed to human health. This property was the focus of the 1999 motion picture "
Civil Action
," which documented the cluster of childhood leukemia cases reported by residents of East Woburn, MA. The W. R. Grace site became a National Priority List Site (Superfund Site) and was examined in great detail by the EPA, the U.S.G.S., and geologists and hydrologists nationwide.
Researched, analyzed, and reported on the environmental conditions affecting over 150 industrial and commercial properties in New England and the UK.
Pioneered the environmental site assessment review business in Boston and served as exclusive environmental advisor to
Fleet Bank's
Worcester, Massachusetts office.