Environmental Outreach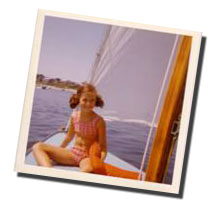 Inspired by the mystery and magic of the seashore, I became involved with environmental activism as a child. I remember hearing stories on the news and seeing pictures of fish kills in the paper. Certain that our oceans deserved protection, I found satisfaction in a box of Crayola crayons and the address of a Senator.
I drew the ocean the way I imagined it should be - teeming with life and color. My favorite drawing depicted a healthy ocean full of purple whales, gray starfish, and green turtles. This was the first (and only) picture I ever sent to a politician; when Senator Javits later promised me that he would do his best to ensure protection of our ocean treasures, I felt as though my concern and my conviction mattered. The Senator's response ignited my activist heart and influenced the course of my education and my early career as an environmental writer.

Texas Rangers Go Green
I was selected to be interviewed by
KDAF-TV (Channel 33) News
while attending the Texas Rangers baseball game at the Ballpark in Arlington, when efforts to institute stadium-wide recycling were under review. Speaking as an environmental educator, I focused on the need for recycling to be simple and accessible.
Awarded Earthwatch Institute's Educator Fellowship
Having received an Earthwatch Institute Educator Fellowship, the summer of 2008 was punctuated by marine research in Monterrey Bay, California. Our team's primary focus involved gathering data on the marine habits associated with the threatened California sea otter. In turn, this data was analyzed and graphed to identify the range of environmental factors associated with the otters' declining numbers. To share this remarkable marine experience with my students and their families, I created a summer journal and blog,
Earthwatchkids.net
and relayed regular accounts of our sea otter encounters.
Environmental Classroom Curriculum Developed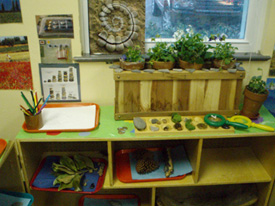 Upon returning back to the classroom, September's monthly unit focused on the mammals of the central coast of California. Classroom activities were inspired by the expedition, including the classroom's Earthwatch Station, where marine "research" was conducted using binoculars, otter puzzles, field journals, cameras, and marine puppets.
Activities included planting gardens; creating tree "apartments" for animals to live in; understanding weather; recycling classroom materials; making new clothes out of old t-shirts; building windmills, solar printing; creating sculptures out of natural "found" objects; designing "Wildlife Passports;" and generally having fun in the sun and getting our hands in the dirt! Consistent themes that repeat throughout the school year include conservation and recycling.
These topics were spotlighted by Michael Hines, a writer for the Preston Hollow People Newspaper. In his
cover story for the paper's 2009 Earth Day section
, Michael interviewed students and documented the day's activities.